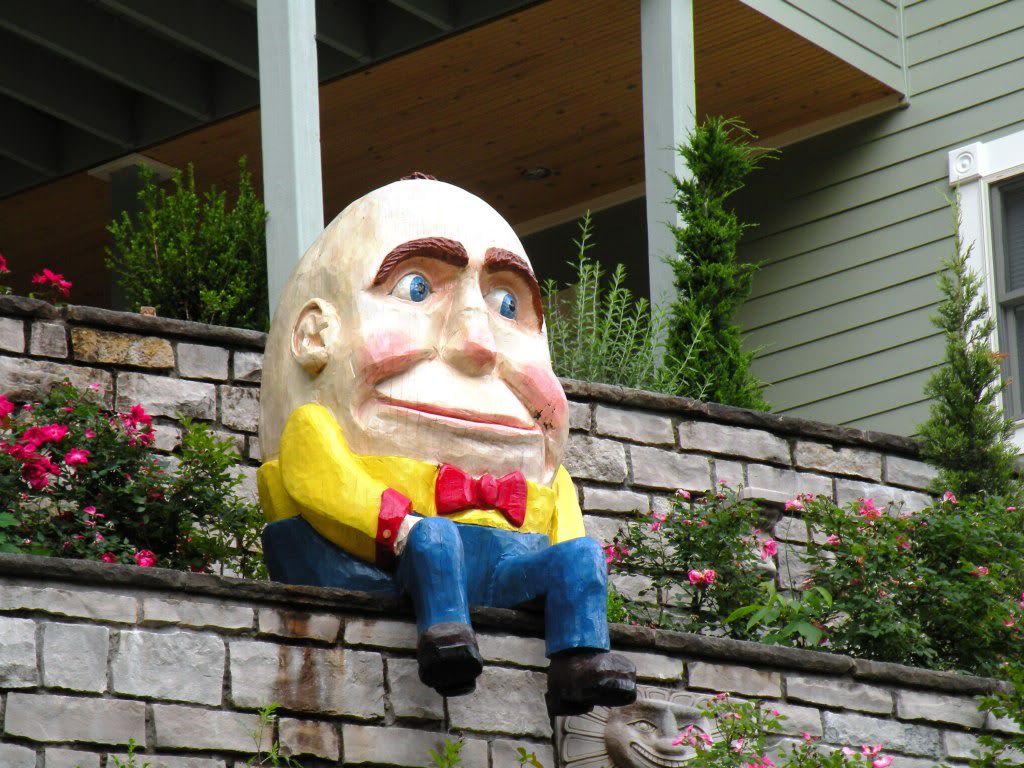 Return visitors to Eureka Springs notice it right away. First-timers do, too. Sitting high on a perch in the heart of the historic district and weighing in at over 500 pounds, it is hard to ignore.
Eureka Springs newest "attraction" is a giant Humpty Dumpty sitting on a wall, presumably waiting to fall. Don't tell that to the Harrimans, though. The couple, who bought and renovated the Queen Deer place near Basin Spring Park, have added the quirky landmark to the house's exterior.
"Humpty" somehow magnifies the eclectic scene present seemingly everywhere in this getaway town. Passers-by can't help but stop and stare. Some even talk to the ¼-ton sculpted fairy tale character. "Hey Humpty," one tourist was heard to say, "It looks like you could use a little exercise."
"It makes people stop, smile and laugh," according to city publicist Ken Rundel. "And putting people in a good mood is what this city is all about."
There is no charge to view the new "attraction." It is located on Spring Street near its intersection with Main Street.
Come see us and Humpty, too! It's within easy walking distance from the Bridgeford House B&B.
Warmest regards,
Jeff and Nadara (Sam) Feldman – and Sophie, too!